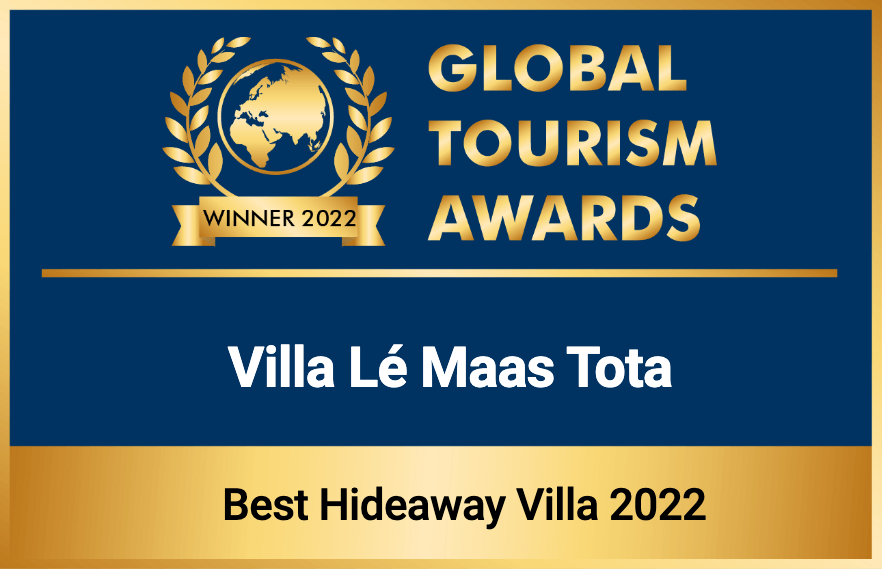 Welcome to Villa Lé Maas Tota
A Haven of Unsurpassed Seclusion & Natural Wonder!
Cloaked in mist shrouded mountains that give way to sprawling vistas of paddy fields, dense jungle and waterfalls, Villa Lé Maas Tota is a luxury villa in Koslanda which affords a truly sought after escape with opportunities to unwind and reminisce.
Found on a 30 acre property in the town of Koslanda and comprising an array of fresh produce that can be made use of, the Villa which once housed a planter's bungalow merges the intricacies & brilliance of colonial architecture with elegant & modern interiors. Well positioned to cater to the whims of both adventure-savvy and leisure guests alike, Villa Lé Maas Tota is where time stands in awe.
About Us
View Location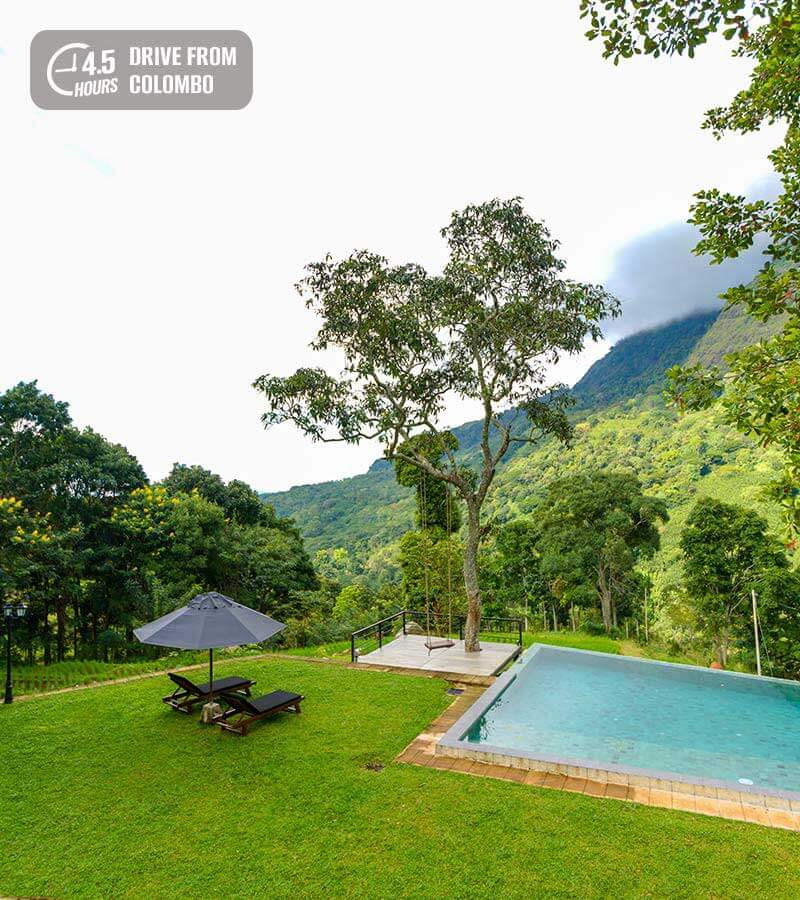 Highlights of Villa Lé Maas Tota
Infinity
Swimming Pool
Outdoor
Fireplace
Nature Walks
Private & Comfy
Accommodation
30 Acres
Land to explorer

Accommodation
Give yourself over to the warm and welcoming spaces that make spending time at Villa Lé Maas Tota a simply stunning and satisfying experience. Be it the spacious environs of the family suite or the well laid-out deluxe room where couples and newlyweds might plan their next adventure together, guests will have access to attentive and bespoke service coupled by a host of amenities.
Splendid interiors which are supremely furnished and styled are a hallmark of Villa Lé Maas Tota which is poised to entice and enthrall one's senses.
View Room Types
Things to do at Villa Lé Maas Tota
Rewarding Experiences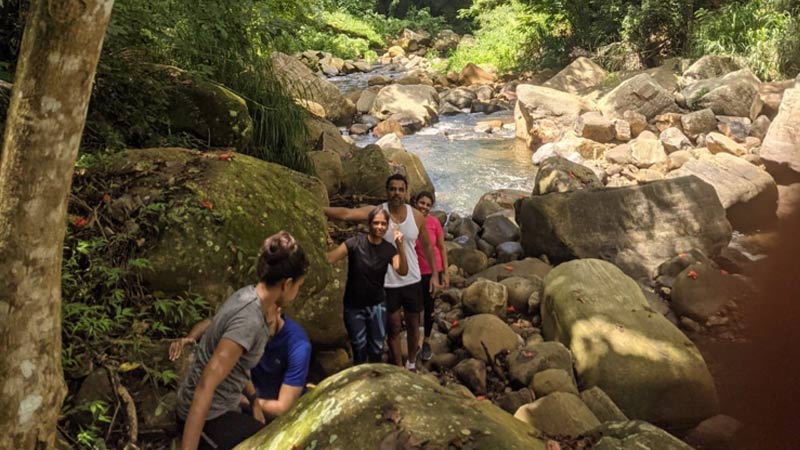 Things to Do
Scour regions near and far as you plan out your daily itinerary that will have you exploring the beauty of the jungle wilderness as well as immersing yourself in the cooling cascades.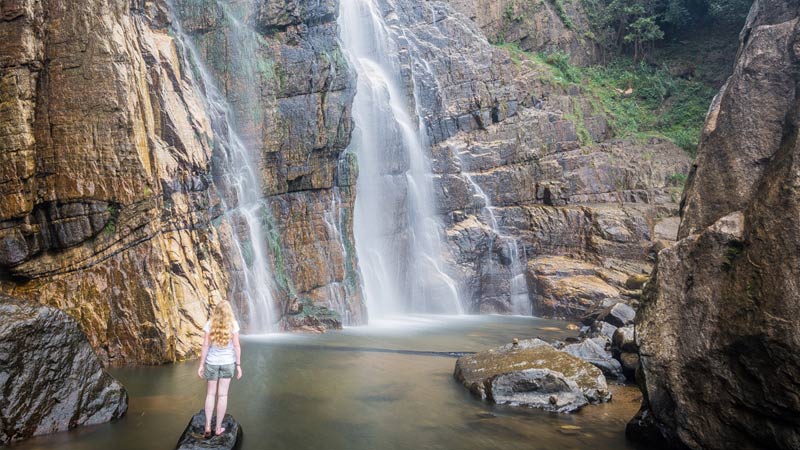 Attractions
Villa Lé Maas Tota is found in prime location whilst affording ease of access to some of the most remarkable sights and sounds of the Emerald Isle.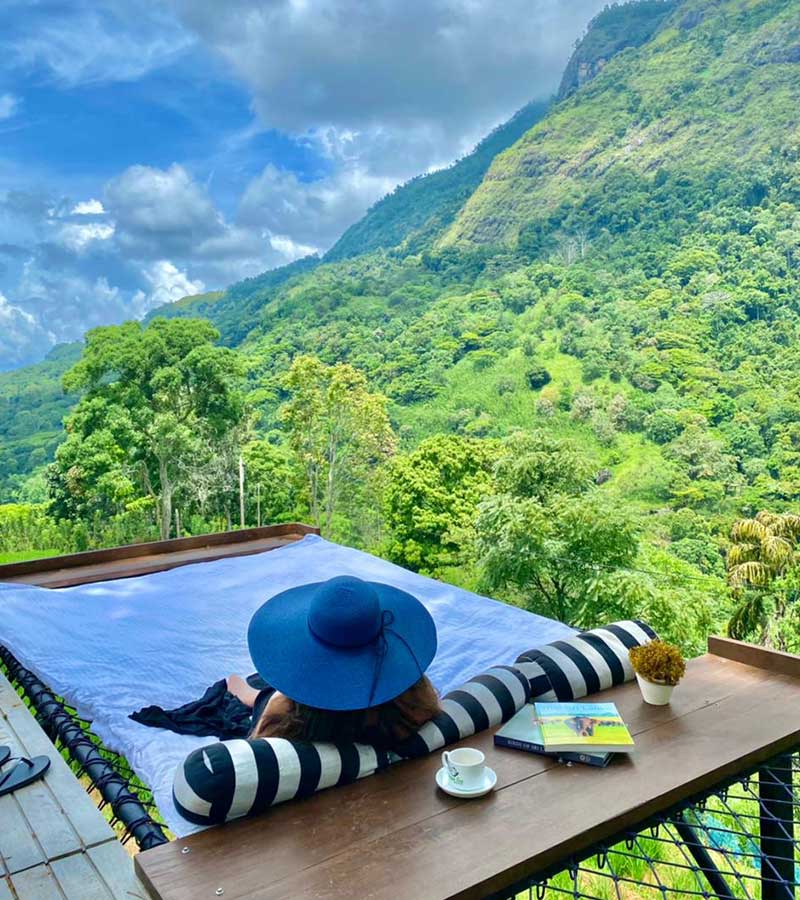 Special Offers
Early Bird Resident Offer
Make your stay at Villa Lé Maas Tota all the more memorable by taking advantage of the Early Bird offer which arrives complete with various value additions and benefits.
Get Offer
View Offer